Wade Moak is a South Carolina native, born and raised in the Midlands of this wonderful state. After serving in the US Navy, I continued my education at Midlands Technical College in Columbia, SC earning a A.S. in Marking Management. For the past 35 years I had a successful and rewarding career as a manufacturing supervisor with FN America, a defense contractor of military and commercial weapons located in Columbia, SC.
While living in South Carolina, I vacationed frequently to the S.C. coast with the dream of one day making it my home. In 2017, I decided not only to take early retirement but to get an early start of living my dream in Murrells Inlet.
In 2014, I met my wife Pam, a Murrells Inlet resident and former classmate from grammar through high school after 40 years apart. Our motto is, "It's never too late to live happily ever after." Pam and I call the beach our "back yard "and enjoy the endless amenities our area has to offer.
My primary focus and passion are to provide our clients personal and professional service with your buying and listing needs. It is a wonderful experience to live your dream. Allow me to help you live yours.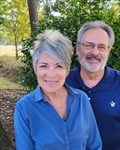 Wade Moak
Sales Executive
The Litchfield Company, MI/Prince Creek Office


100 Greenway Boulevard




Murrells Inlet

,

SC

29576


Phone:

843-357-6940


Fax:

843-357-8041