Debbie and Becky The Debbie Hammond Team
Representing properties from the ocean to the river - and everything in between.
Debbie Hammond and Becky Sanders are truly Carolina Girls! Both were born and raised in the Upstate – Debbie in Spartanburg and Becky in Greenville. They each grew up spending their summers on the Waccamaw Neck which is when their love for the Lowcountry began.
Fast forward to today, Debbie and Becky have both lived in Pawleys Island for 30 and 20 years respectively. Debbie has spent her entire 30+ year career in real estate, the majority of which has been with The Litchfield Company. Debbie is arguably one of THE best multi-million-dollar agents on the Waccamaw Neck. "Pawleys has been either my primary or second home my entire life. Our family history runs deep here, and the memories are irreplaceable. My grandfather purchased his first property on Pawleys Island in 1944 and my family still owns the home that he built on the south end in the 1950's. Vacationing here every summer since has created many cherished childhood memories of fishing and clamming the creeks, and the annual creek float (my son floated the creek the first time when he was just four months old!) Mac also learned to body surf, just like my father taught me. Walking every part of the beach has produced many wonderful treasures through the years! Pawleys Island is my Tara, and the waves have soothed my soul on many occasions. I love telling the story of Pawleys to folks who want to make it a part of their lives." - Debbie
Becky has a 10-year history working in the mortgage banking industry helping buyers finance their dream homes. "Real Estate has always been sort of a hobby for me. During all my years as a mortgage loan officer, one of my favorite things was to look at the appraisals when they came in. I would "critique" each property, noting the things I would have done to improve it in order to obtain a higher value. Now my hobby is my job and I love what I do – assist sellers with the tweaks that will help bring more buyers to the table." -Becky
Working together as a team, Debbie and Becky are razor focused on marketing properties and obtaining the highest price for their sellers in the least amount of time. And because they both know the area like the back of their hands, the buyers they represent truly appreciate their insights and knowledge of the area.
Why work with a single agent when you can get two for the price of one? The Debbie Hammond Team is completely client focused and results driven. They're a mere phone call away and would be honored to share Pawleys with you!
Awards & Designations
Multi-million dollar producer for over 30 years.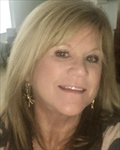 Debbie and Becky The Debbie Hammond Team
Broker
The Litchfield Company, Pawleys Island Office
14240 Ocean Highway 17